Certifications
KICKBOXING CERTIFIED
Susan Turner Brentano has been an avid lover of the sport of boxing and kickboxing since she was a young girl. She trained with trainers in the sport over the course of 30 plus years in the desire to help develop her own skills and knowledge, in 2003 she decided to get certified through the school of Cko kickboxing led by top trainers and Brothers who reside as owners Mike & Joe Andrula. Susan worked hard, continued to develop her skills. Susan became head trainer and manager at the downtown location.She trained multiple trainers under her staff to become some of the top trainers in Hoboken NJ. She created many boxing programs while there, including GirlFight, Get Diesel, Butts & Guts HIIT, 45 min Express and many more. Susan also incorporated cross training, ocr programs and running into the many programs. She continued to create. Susan continued to train and work with them for almost 20 years until they parted ways as Susan felt the desire to open her own school Susan Tee Fitness which is currently still open, and recognized as an operating Boxing studio.
ISSA Certified Fitness Trainer
It's no secret - fitness training has been proven to prevent disease, strengthen your health and improve your confidence and outlook on life. As a certified fitness trainer, I'm deeply trained in everything from muscle mechanics to flexibility and cardiovascular dynamics. So if you want to live a stronger and more confident life, I've got the training and the expertise to help you every step of the way.
ISSA Certified Transformation Specialist
As a Transformation Specialist I'm armed with the skills and techniques required to truly coach and influence behavioral patterns as they relate to your physical, mental and emotional well-being. You will see better results faster, and have an easier time with the transition to the behaviors and activities I suggest.
ISSA Specialist in Sports Nutrition
A good exercise program is only half the story. Equally important is proper nutrition. Synthesizing a cutting-edge, scientifically sound diet and nutrition regimen will radically increase the effectiveness of your exercise training sessions. As a certified specialist in this area, I can help you reach your performance goals faster than you'd previously imagined possible.
ISSA Elite Trainer
The ISSA Elite Trainer credential is awarded to accomplished ISSA Certified Trainers who have proven their competence in personal training and developed expertise in two additional areas of specialization. With scientific backing and practical application in the areas clients need help with the most, this credential proves that extensive education equals results.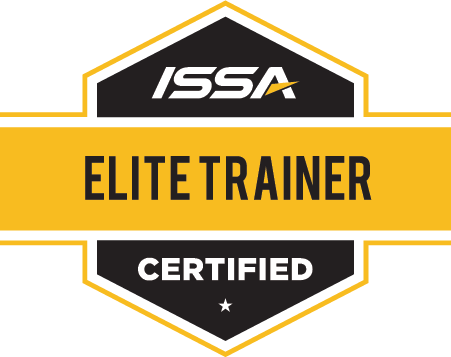 CPR AND AED CERTIFIED
300 RYT
Susan Turner Brentano has been studying and practicing yoga for over 15 years, she decided to take her love of the practice further and Graduated from The School of Yoga in the World in 2016 with a 300RYT plus hour certification and now has accumulated over 3000 teaching hours of logged in classes, she is certified in Hot+26, Yin Yoga, and Power Vinyasa flows.
Susan's Yoga Power classes are a mix of cross-training, for a strong practice in strength, agility, stability and mindfulness.
Reiki Level 1
Susan is Level Reiki 1
Reiki a healing technique based on the principle that the therapist can channel energy into the patient by means of touch, to activate the natural healing processes of the patient's body and restore physical and emotional well-being.
Reiki is a spiritual healing art with its roots in Japanese origin. The word Reiki comes from the Japanese word (Rei) which means "Universal Life" and (Ki) which means "Energy". Reiki is not affiliated with any particular religion or religious practice. It is not massage nor is it based on belief or suggestion. It is a subtle and effective form of energy work using spiritually guided life force energy.
Reiki is the life energy that flows through all living things. Reiki Practitioners understand that everyone has the ability to connect with their own healing energy and use it to strengthen energy in themselves and help others. It is believed that a person's "ki" or energy should be strong and free flowing. When this is true a person's body and mind is in a positive state of health. When the energy becomes weak or blocked it could lead to symptoms of physical or emotional imbalance.
A Reiki session can help ease tension and stress and can help support the body to facilitate an environment for healing on all levels – physical, mental, and emotional. A session is pleasant and relaxing and is often utilized for one's personal wellness.
Schwin Spin Instructor
Susan is a highly motivated spin instructor, that has led group classes mixed with fast beats to get your heart pumping, and than takes it down for a mindful peaceful ride.
Susan is fun, energetic and mindful, she has a terrific out going personality that will keep you motivated